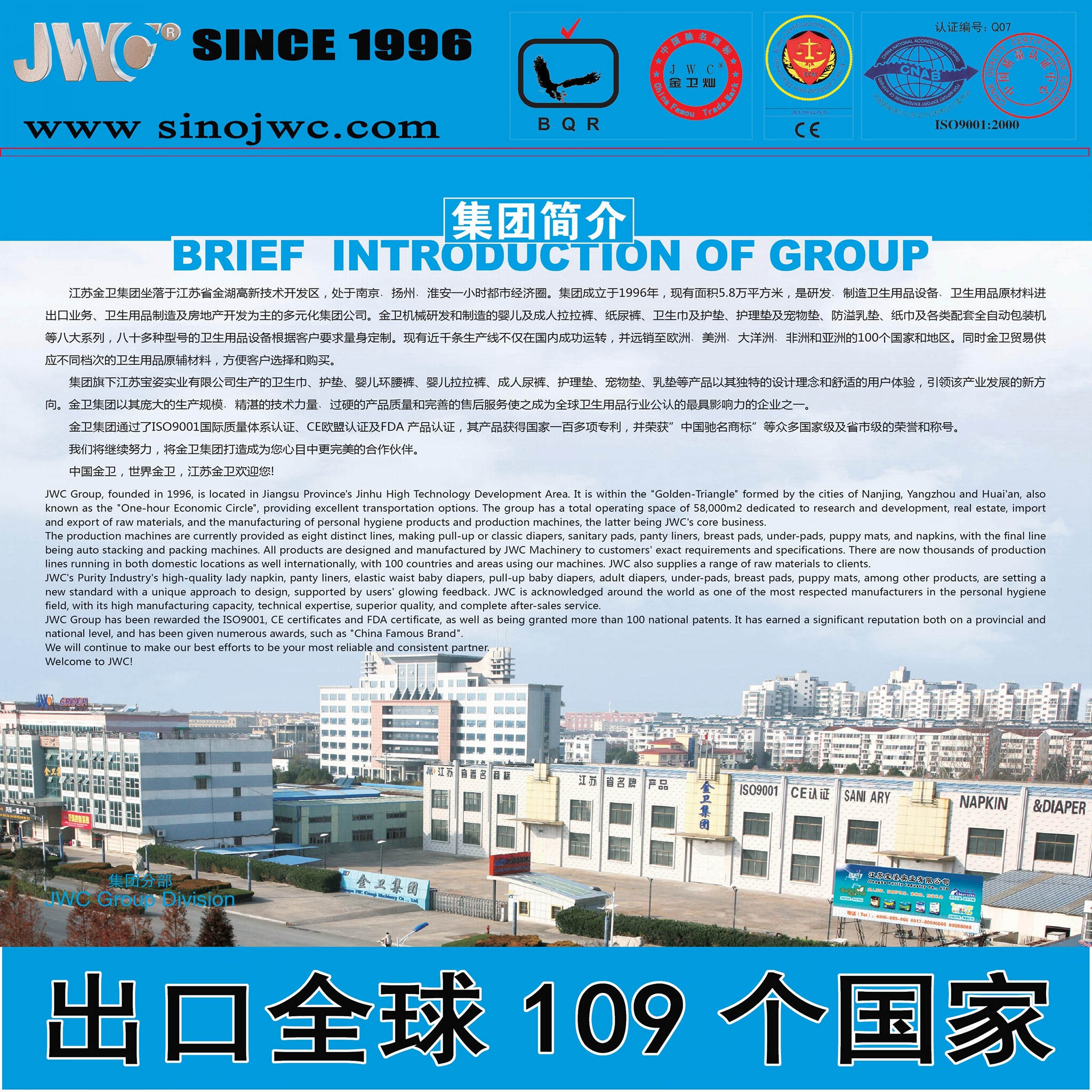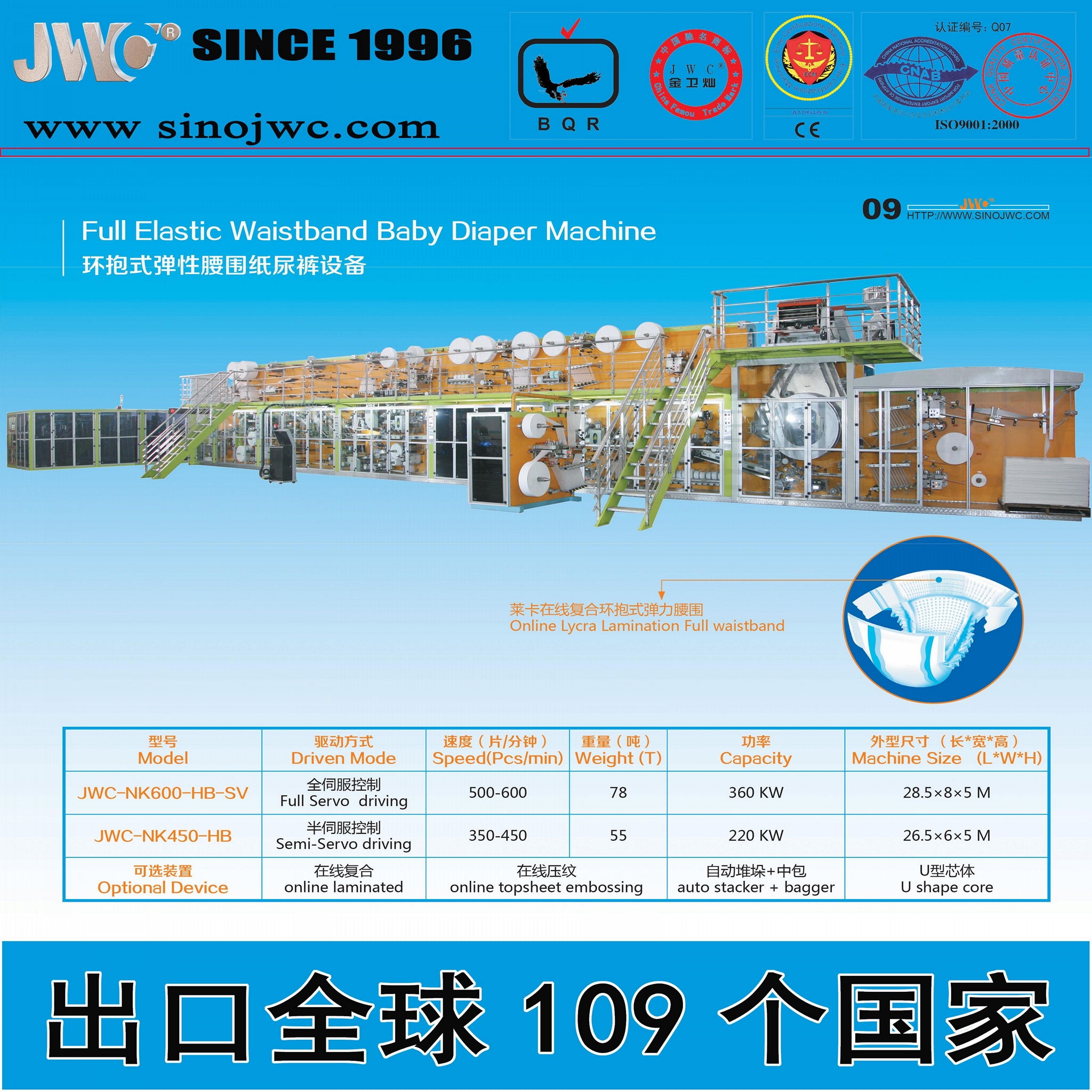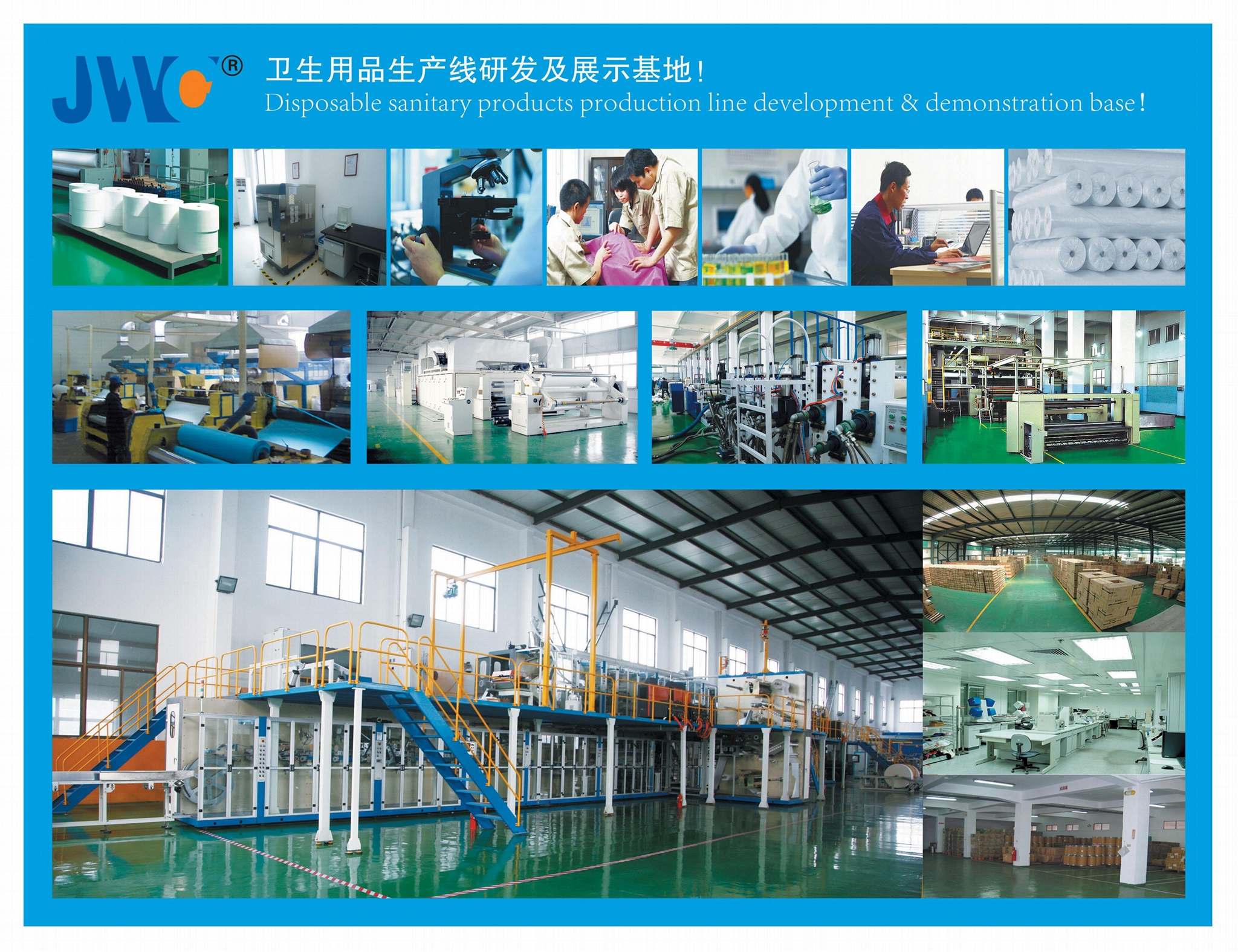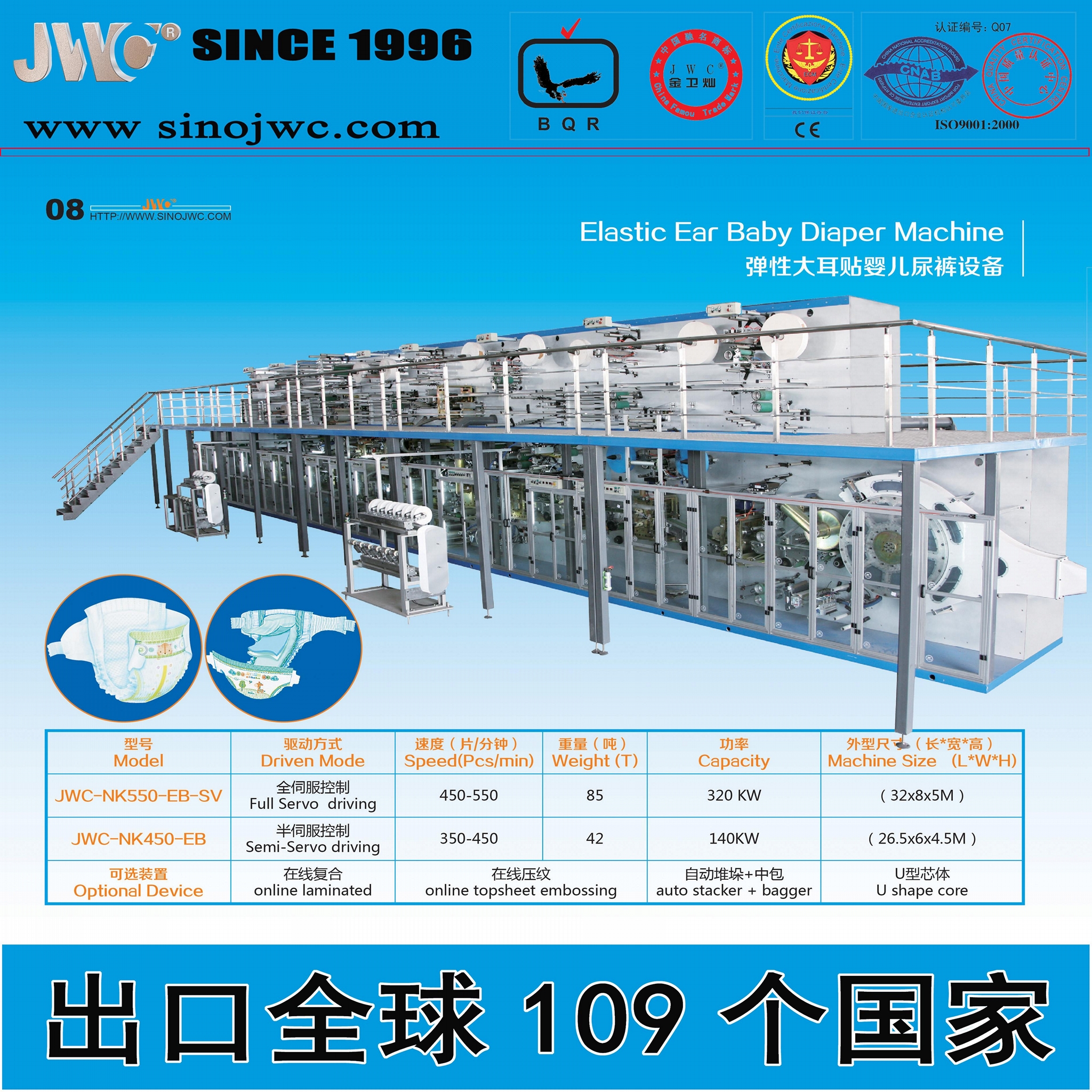 Production Line For Baby
US $230000
Product Description
Main functions and features:
1.The motors can convert frequency automatically. Driving system consists of synchronous belt (Opti belt, made in Germany) and round arc gear combined with gear case; The key parts adopt NSK,BEM bearings (made in Japan and Germany) for smooth transmission, Japanese Mitsubishi and German Siemens electronics make the machine more stable, prolonging the life expectancy. The functions are complete. It can produce diapers of economic type and high-grade type. It can produce four types of products(XL,L,M,S)with a few parts being easily changed.
2.SAP may be supplied at a fixed amount in designed locations or in a mixed way.
3.The machine has elastic waist, frontal waist tape and side waist tape devices.
4.The machine has leg cuff and leak proof devices.
5..Urgent Stop Unit.
6.Main raw materials are used with unwound tension control system and thermal pressure system adopts pneumatic unit and automatic raw material feeding is optional.
7 . The products can be output double-folded or tri-folded after pressure.
8.The machine also can produce 3 sizes of diaper pads.

Specifications:
Main technical parameters:
1.Type: JWC-NK200
2.Design speed:100M/Min
3.Practical speed: 150-200pcs/min (based on S size)
4.Installed capacity: 85KW(380V 50HZ)
5.Practical capacity: 75KW 160A(380V 50HZ) Breaker Capacity :250A
6.Machine size: (24×3.2×3)m (L×W×H)
7.Working space: (28×6×4)m (L×W×H)
8.Machine weight: 22T
9.Air compressor: 1.4 m3/min >0.6Mpa
10.Product size:(L×W) (to be adjusted as per customers' request)
S :( 380×270) mm M :( 450×310) mm
L:(520×330) mm XL:(540×340) mm
11. Container: 2×40HQ


Advantages:
Main functions and features
1.the motors can convert frequency automatically. Driving system consists of synchronous belt (Opti belt, made in Germany) and round arc gear combined with gear case; The key parts adopt NSK,BEM bearings (made in Japan and Germany) for smooth transmission, Japanese Mitsubishi and German Siemens electronics make the machine more stable, prolonging the life e×pectancy. The functions are complete. It can produce diapers of economic type and high-grade type. It can produce four types of products (XL, L, M, S) with a few parts being easily changed
2.Raw materials mechanical unwinding system
3.The machine has top sheet non woven, back sheet PE film, elastic waistband, and frontal waist tape and side waist tape devices
4.The machine has leg cuff and leak proof devices
5.Frequency converter controlling feeding device for fluff pulp and SAP
6.Machine has urgent stop unit
7.The products can be double-folded or tri-folded arranging-out
8.It can also produce 3 sizes of diaper pads
9.Customer can choose to use automatic stacker to match with the main machine


Payment Details:
T/T L/C
Min Order:
1 SET
Ship Date:
75 DAYS
Standard Met:
ISO9001/CE